CI
Meaning of CI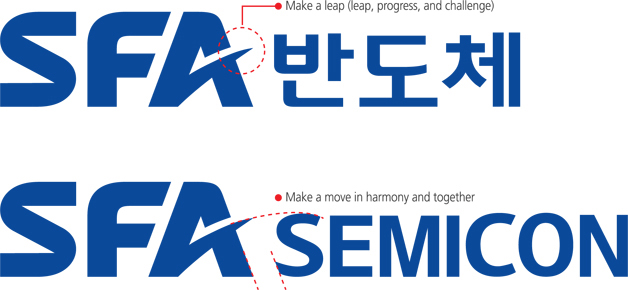 Apply blue as a symbol of progress and young (same color with CI of previous SFA)
The dynamic curve of 'A' symbolizes the vision of SFA as 'the global company leading the technological creation' & also the challenge for unlimited feasibility
The English word, SEMICON, of the semi-conductor below it is a curve meaning to co-exist in harmony with dynamic 'A'.
Develop Korean, English, and Chinese characters in stable and reliable manner
Concept
Emphasize A to represent the unlimited motif of SFA for making a new leap forward to the world and also pursue the goal in harmony. Blue color is used to express the young and activated company culture and reliability, stability, and dynamic feature of the company.
Horizontal Korean signature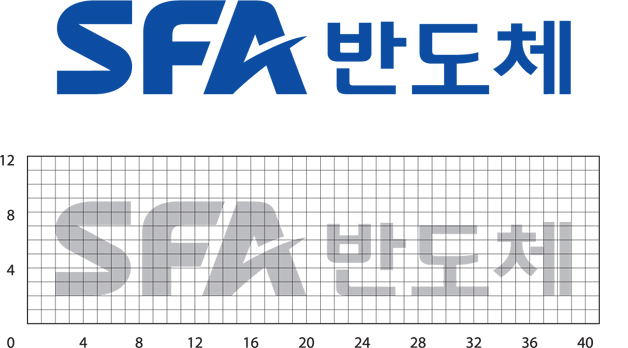 Horizontal English signature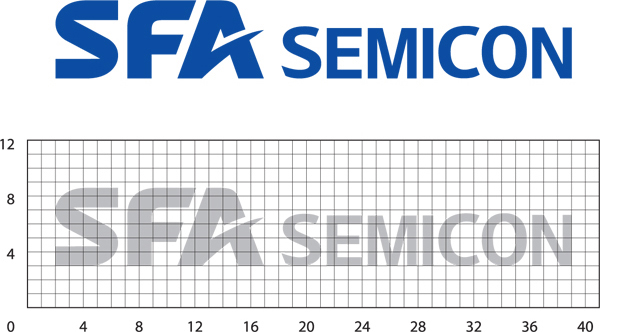 Color System
Color system plays an important role for delivering the image to SFA semicon. When applying it to various visual media, color samples on the manual or Pantone color indicated below shall be referred to for manufacturing it with much care.
Sub Color
DARK GRAY : PANTONE COOL GRAY 9C
CMYK : B 65%
RGB : R 89% + G 89% + B 89%

LIGHT GRAY : PANTONE COOL GRAY 3C
CMYK : B 20%
RGB : R 209% + G 209% + B 209%

SILVER : PANTONE 877C

GOLD : PANTONE 876C